Hi Everyone!
I've been working though the house One Room At A Time during the month of January and things are starting to take shape! This week I'm working in the Guest room where my daughter and baby Jackson will be staying for the next two months.
I've cleared out the extra furniture so there will be room for J's pack n play; the dressers have been emptied of knitting yarns and they have been stashed away. The carpets have been professionally cleaned and now just a bit of sprucing up is in order.
Speaking of stashing yarns, does anyone else have this problem of where to put extra skeins of yarn?
I ran across a great solution on Pinterest the other day! Use a closet organizer to hold the yarn.
Isn't that a fabulous idea?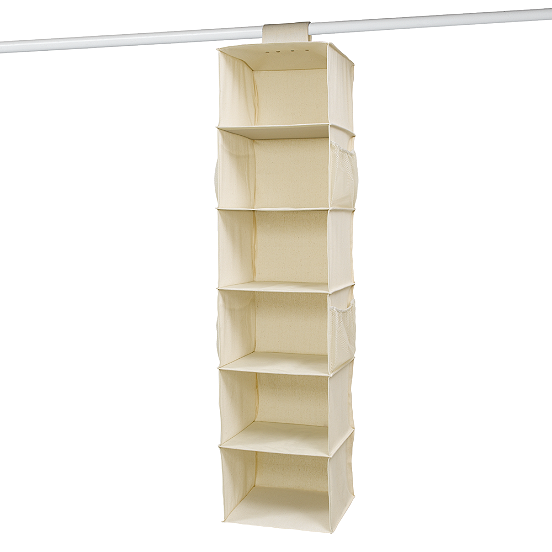 I think I'm going to Bed Bath & Beyond to find one today and organize all my yarn into a hanging canvas Sweater organizer!
Happily clearing the clutter and getting organized!
Suzy